How it works ?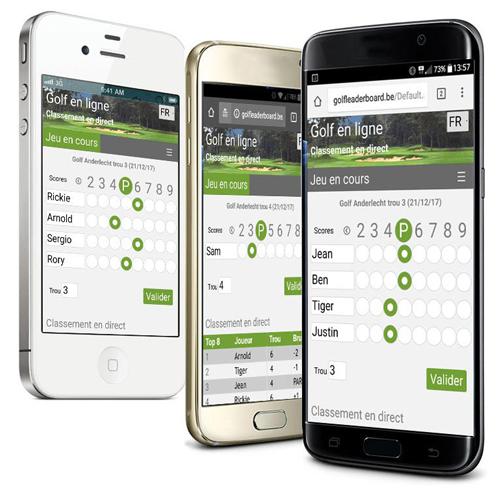 So easy! Only one player per flight needs to input the scores!

This is a unique feature that allows you to share your golf scores live with other flights during the game, enabling you to stay updated after each hole.

Whether it's a friendly game, a tournament, or your club championships, you can have a live display of your ranking and that of all participants.

You can access this feature on your smartphone, iPhone, or, if you prefer, simultaneously on a smart TV in your clubhouse.

The general ranking of all players in your tournament will be displayed live on all mobile devices connected to this website, or in your clubhouse, or on any internet-connected multimedia device.

It works on iPhone, Android, tablets, computers, smart TVs, or even on the phone of your enthusiastic wife who, as we all know, loves to follow your scores live!

This is a revolutionary system that eliminates the need to be entered numerically, using a user-friendly interface that doesn't require glasses.

Next time you're playing a game with your friends, use this app to show them who's the boss!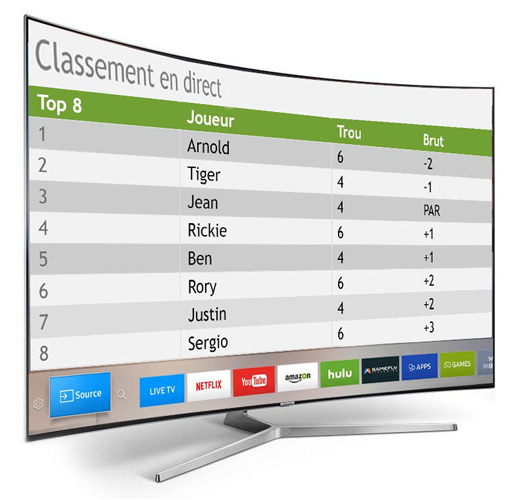 Enjoy! During the experimental phase, it's free!